Typical build sequence for a raised deck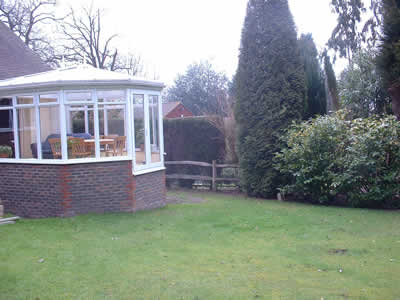 1 of 9. Green field site adjacent to new conservatory
Customer Reviews
Mrs T Kruger wrote - "Martin and his team have always been really helpful and flexible, and did a great job overall."
Mrs P Golton wrote - "Our completed deck was of a very high quality and to a specification that we are extremly happy with."
Mr P Boyle wrote - "Lovely work, very happy with decking. "
Simon Callcott wrote - "Thank you for providing a very good service and value for money. Very pleased."
Simon Callcott wrote - "Martin was very good at explaining the diffenrent options for the decking boards and recommended the best value for money. He was courteous and kept me informed of a date by which the work would be completed. The team was very tidy and left everything as it was at the end of the day. "