Typical build sequence for a raised deck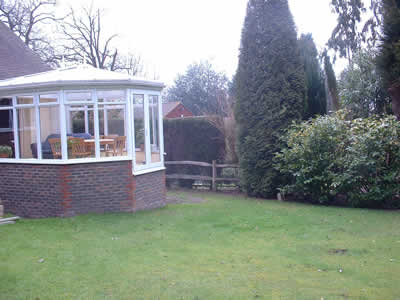 1 of 9. Green field site adjacent to new conservatory
Customer Reviews
Mr S O\'Reilly wrote - "Yes excellent job the garden has come alive the decking has really transformed the way we view the garden"
Mrs M Wright wrote - "Martin did a great job - we are very happy with the end result."
Helen Wilson wrote - "Superb service and great value for money from start to finish. Martin is friendly, patient, professional and works with you on the project to ensure you get the best product. The project remains live all the way through the build and Martin deals with any changes/ additions brilliantly. The finish is fantastic, the garden remains tidy and useable throughout, with a great understanding of family needs. A huge thank-you for helping us get our garden to where we want it to be."
Malcom May wrote - "Great Job the decking look fabulous great addition to the garden and compliments out bi-folding doors. Would definitely recommend"
Mrs P Golton wrote - "Our completed deck was of a very high quality and to a specification that we are extremly happy with."